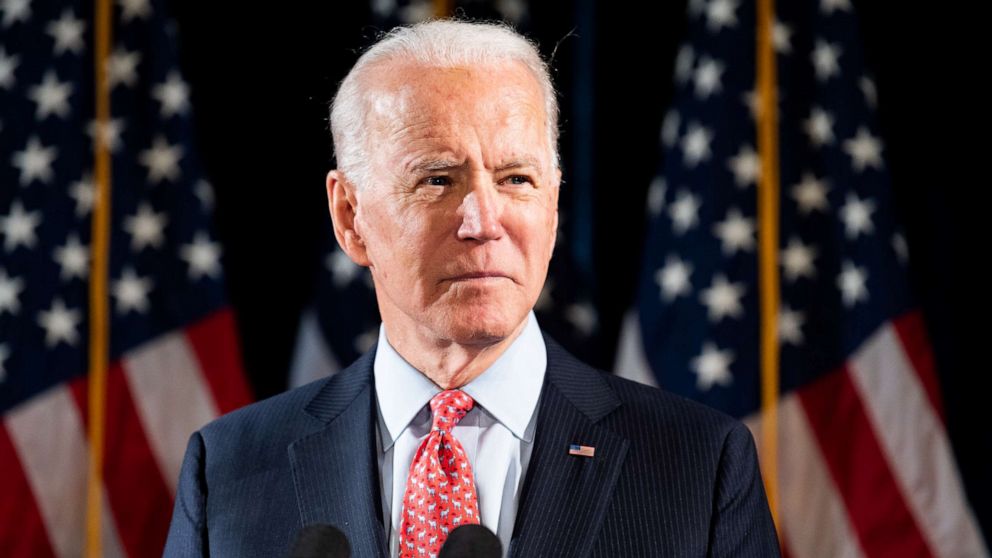 I've read my share of anti-Biden posts, some of which made me wrestle with my own deeply held convictions, the accusations by Tara Reade being a prime example. When the primary race got started over a year ago and Democrats has 20 plus candidates in the field, I was not a big Biden fan, preferring the more progressive voice of Elizabeth Warren. But come November 3, 2020, I will vote for Joe Biden for the President of the United States. He isn't my choice because the alternative is unthinkable, even though it is, but because I can support Joe Biden as a candidate in his own right.
I am keenly aware that for some "progressive Democrats" getting rid of 45 is not reason enough to vote for Joe Biden. To that sliver of the party my support of the former Vice President might seem like a version of the vote blue no matter who rally cry, and that's okay. I can actually think of worse things to be accused of promoting. It's okay if they say I'm not progressive enough to belong to their page, or drink beer at their table. I am progressive enough to say: a step in the right direction is better than no direction.
What is important to me is to vote for a candidate who will point our country in the direction we should be heading. I want a candidate who can garner the respect of other world leaders and restore our relationship with our allies. I want a leader who will gather experts, planners, visionaries, and directors, an administrator who will listen to their data, their opinions, their vision, and their critique, a president who will offer our nation the calm steady voice of reason because he has faced the problem head on, he has done the hard work, and his team is ready to implement their plan. Joe Biden has the reputation of working in just this way. He hears people out and if what they have to say addresses the issue from the big picture to the details, he adjusts his thinking. 
I am able to vote for Joe Biden, not because he lines up with all my preferences, he doesn't. But, I can vote for Joe Biden because he believes America's strengths out weigh our weaknesses, our potential is bright enough to champion, and our future success can–AND WILL–grow out of our broken past and present failure! I can–AND WILL–vote for Joe Biden because in spite of his human flaws, he casts a true vision of hope for a better America and I need America to be better.