Greta Thunberg may have started out a lone figure protesting climate change but she, and we, have found many others in her generation are as vocal and as active as she is. That fact gives me hope. And, it should scare the heebie-jeebies out of the Michael Knowles, Robert Jeffress, and Laura Ingrahams of the world.
Here's a look at a few other young people giving their voices, time, and resources to the issues of climate change, toxic water, and our violated environment. Autumn Peltier, 15, is a fresh water advocate from Canada. Bruno Rodriguez, 19, from Buenos Aires recently addressed the UN calling climate change the "political, economic and cultural crisis of our time." And, Helena Gualinga, 17, uses social media to fight for the rights of indigenous people. She believes that if the rights of indigenous people are protected the land will not be exploited. Tokata Iron Eyes, a Native American activist from Standing Rock recently admonished her audience in front of the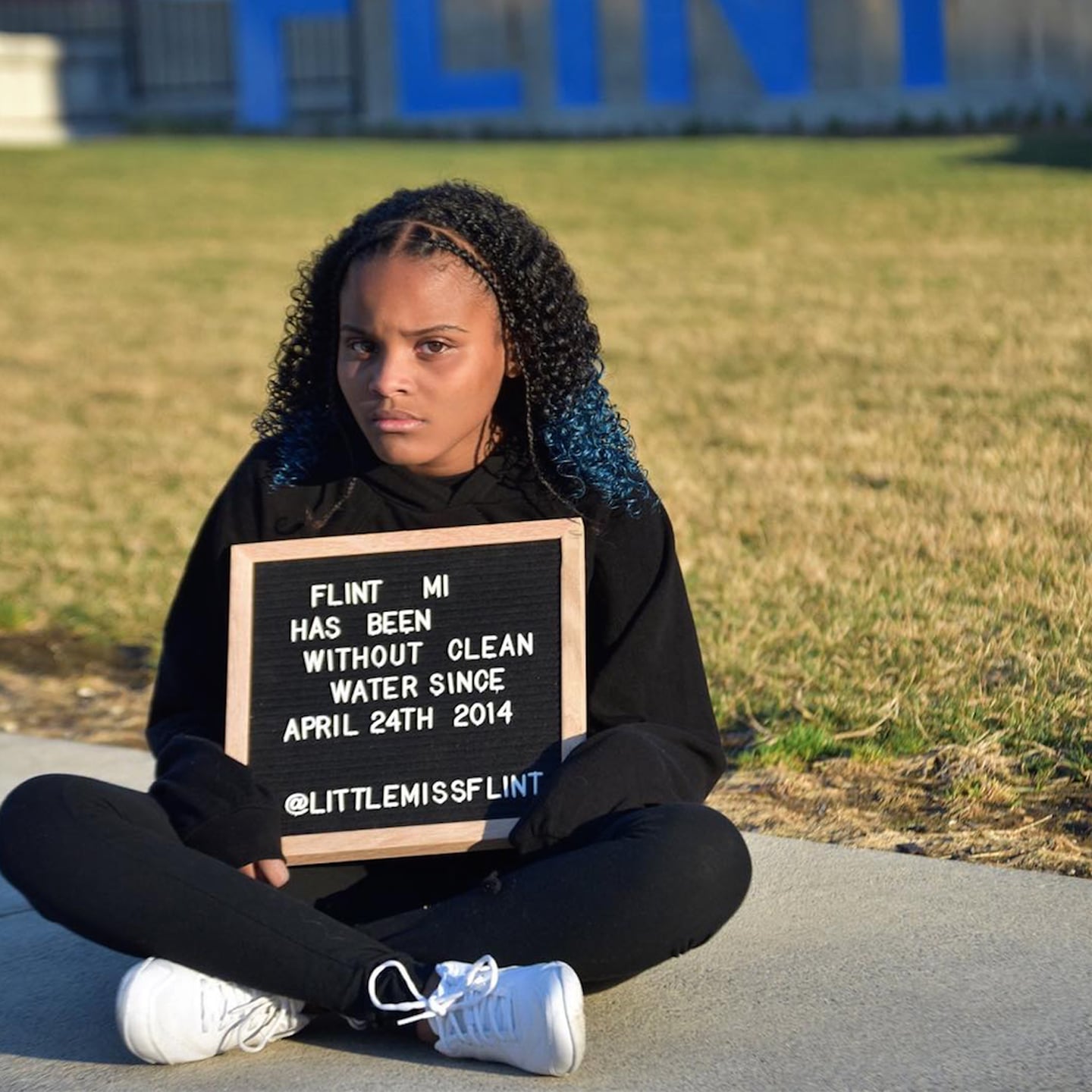 US Capitol to "remember that you are always going to be a part of the very ground that you stand on. There is no us without her." Mari Copeny, better know as Little Miss Flint has been in the fight since she was 8. Sadly, the Flint water crisis is no better than it was five years ago. A flash point in the 2016 presidential election, the crisis in Flint has largely been ignored  by the adults in the room since then, though Copeny continue to raise money and awareness. The group of young people who created Zero Hour have participants all across the nation with the goal "to sound the alarm and call for action on climate change and environmental justice." Madeline Tew, the groups financial director secured a $16,000 dollar grant from Common Sense Fund. According to Tew the goal isn't simply to build "more cooperative farms" but to marry sustainable environmental policies with business so "we can continue the American economy's future."
It is bad enough to dismiss the ignorance of climate change deniers  but when the talking heads and fake experts in the Republican party start slandering and patronizing young people the adults in the room need to stand up. ENOUGH IS ENOUGH! We ought to be championing those young people who are brave enough to speak up and actually DO SOMETHING about the problem of climate change. Our foolishness and greed has threatened their future. The very least we can do is support their right to protest.